Posted: April 15, 2013
Filed under: Design, favorites
| Tags: cases, cath kidston, flowers, iphones, kate spade, smartphones, stripes
1 Comment
You guys- I did it! I finally joined the cool kid club. Last weekend I bought an iphone (4s). Unnecessary? Maybe a little. Am I obsessed? Almost. Was it worth it? I think so.
Now that I have the pearly little fragile being, it needs a case. Prior to getting the phone it was easy to ooo and ahhh over every case, but now I actually have to commit to one. Nerve-racking. 
What if doesn't look as cool when I have it? What if its too bulky? What if I don't like stripes 3 weeks from now?
As I have been browsing I have come across some super adorable ones. If you're in the market for a new case or just enjoy drooling over the pretty patterns, have a little look.
Leopard Print Case from Amazon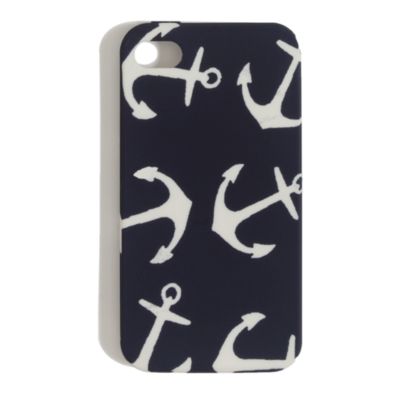 Anchor Print Case from J.Crew Factory
Hello Sunshine Case from Kate Spade
I love all the bright and spring-like designs! Any places you have found great iphone cases?
---